Placing Holds
A hold is a request to have an item in our collection - a book, movie, or other material - delivered to your nearest library branch.
You may want to place a hold if the item you want is:
currently on loan to another customer
at a location that is not convenient for you to get to
currently on order but not yet received by the library
Holds can be placed on print and digital items in our collection either in person, by phone (905-884-9288) or online.
You need a valid Richmond Hill Public Library card in good standing in order to place a hold. There is no charge for placing holds.
To place a hold online, visit our Catalogue and find the desired item. From there, click on the "Place Hold" button. You'll be prompted to log in to your RHPL account to complete the process.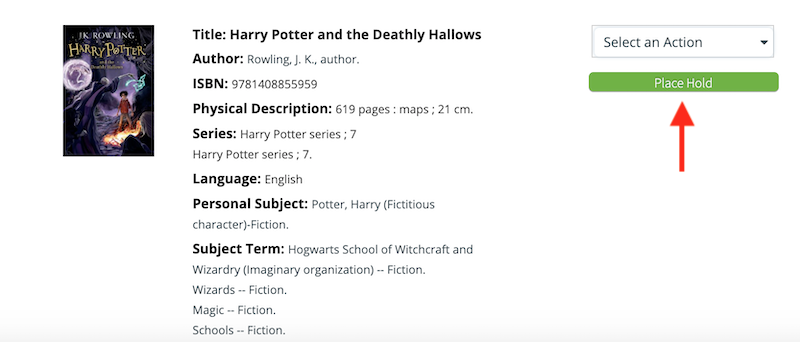 You'll be notified when your item arrives; your item will be held until the date specified in your notification message. When picking up holds, you must bring the library card on which the hold was placed in order to check it out.
Holds may be placed on all materials with the following exceptions:
Magazines
Express books
iPads