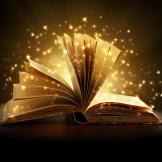 Best Books Club
Central
On the 3. and 3. Monday each month at 19:00
Ages: Kids (Grades 5-6)
Looking for a real page-turner? Read chapter books by award-winning Canadian authors at home. Then, join us to share your reviews.
Mar. 20: The Fabulous Zed Watson by Kevin Sylvester
Apr. 17: Children of the Fox by Kevin Sands
This program will take place in Room C at Central Library.