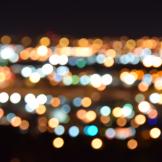 A Midsummer Night's Dream
Shakespeare is the master of the English language, and his writings are well studied by high school students. The good news is you don't have to wait for high school to do Shakespeare with kids. If you do any reading aloud or movie watching together, you can do Shakespeare together.
Many would agree that among all of his plays, A Midsummer Night's Dream is a fun introduction to Shakespeare. It involves magic, fairies, mistaken identities, and lots of action. It's a common play to find performed live, and it's generally colourful and lively. To introduce the basics of the plot, try to find a beautiful picture book version to browse through such as the version by Bruce Coville, or A MIdsummer's Dream by Hilary Burningham.
Children would surely gravitate towards beautifully illustrated versions of the play. You can even include SparkNotes at this point if it helps your young readers understand the material better. World of Shakespeare picture book by Rosie Dickins is a good Shakespeare biography and background picture book to browse.
Memorizing lines of the play is another way to digest Shakespeare's works. Memorizing important lines, and explaining words and meaning, will deepen understanding and make the play more relevant to new readers. Repeat lines together two or three times, then listen to the play in approximately 30-minute segments. Doing this will surely bring the old language alive. You may also want to get into a circle at this point as a group. There is wisdom in doing this. Seeing each other's faces makes discussion easier, and seeing each other read (not just hearing each other read) adds an important element to the experience, including everyone's ability to follow the script.
At the end of the scene, stop and discuss what just happened, to whom, and why. After discussion and clarification, feel free to act out favourite scenes either as a play, with finger puppets, or with Legos. Allow the children adequate time to prepare and practice together. It may be easier for the same person to read a character.
Remember, Shakespeare meant for his plays to be watched and performed; comparing various productions of the same play will open children's eyes about theatre clothes, line pronunciation, and character development. Get your library card and borrow this short children's version from Hoopla; watch the BBC eight-episode animation for 7-14 year old kids; or a full production of A Midsummer Night's Dream available online from Rice University Department of Visual and Dramatic Arts, University of California TV, Los Alamitos, CA TV Studio, or the University of Iowa Department of Theatre Arts.
Check our RHPL's website for more of our Daily Adventures.