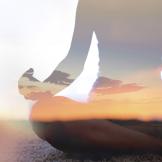 Newcomer Yoga Club
Every week on Monday and Monday at 16:30, but not on: 18.04.2022, 23.05.2022
Ages: Teens (13-17)
Build strength, learn balance, and focus your energy while practicing English conversation skills with new friends. 
Presented in partnership with the CICS Immigrant Youth Centre.
This program will be done through Zoom, a free video conferencing software for tablets, smartphones and computers. Access instructions will be sent to those who register.