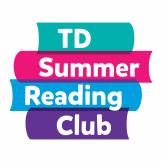 SRC Launch Party: Magician X-Ray
Oak Ridges
Ages: Kids (6-12)
Experience this captivating magic show featuring X-Ray's award winning goldfish act. 
Each RHPL location will have its very own TD Summer Reading Club launch party! Visit our Summer Reading Club webpage for more details and to learn how to register for the Club. 
This program will take place in person at Oak Ridges Library.