Our New Brand
The world is changing faster than ever. So how do you keep up? Who can you trust to help you reach your full potential? Your library. We're here for you.
Our new brand symbolizes our promise to Richmond Hill. It's rooted in where we came from and looks ahead to where we are going. It's about how we are changing and what will never change — our devotion to this community.
With a rich collection of physical resources, technologies, hands-on experiences, and indispensable assistance, we help you connect to ideas, to others, and to the wider world. Every day. At no charge.
Our Brand Story 
Our new brand pays homage to Richmond Hill's vibrant history. It's a reflection on the natural flora that thrived on these lands before it was called Richmond Hill, as well as the prominent rose industry that once had the town coined "Canada's rose capital."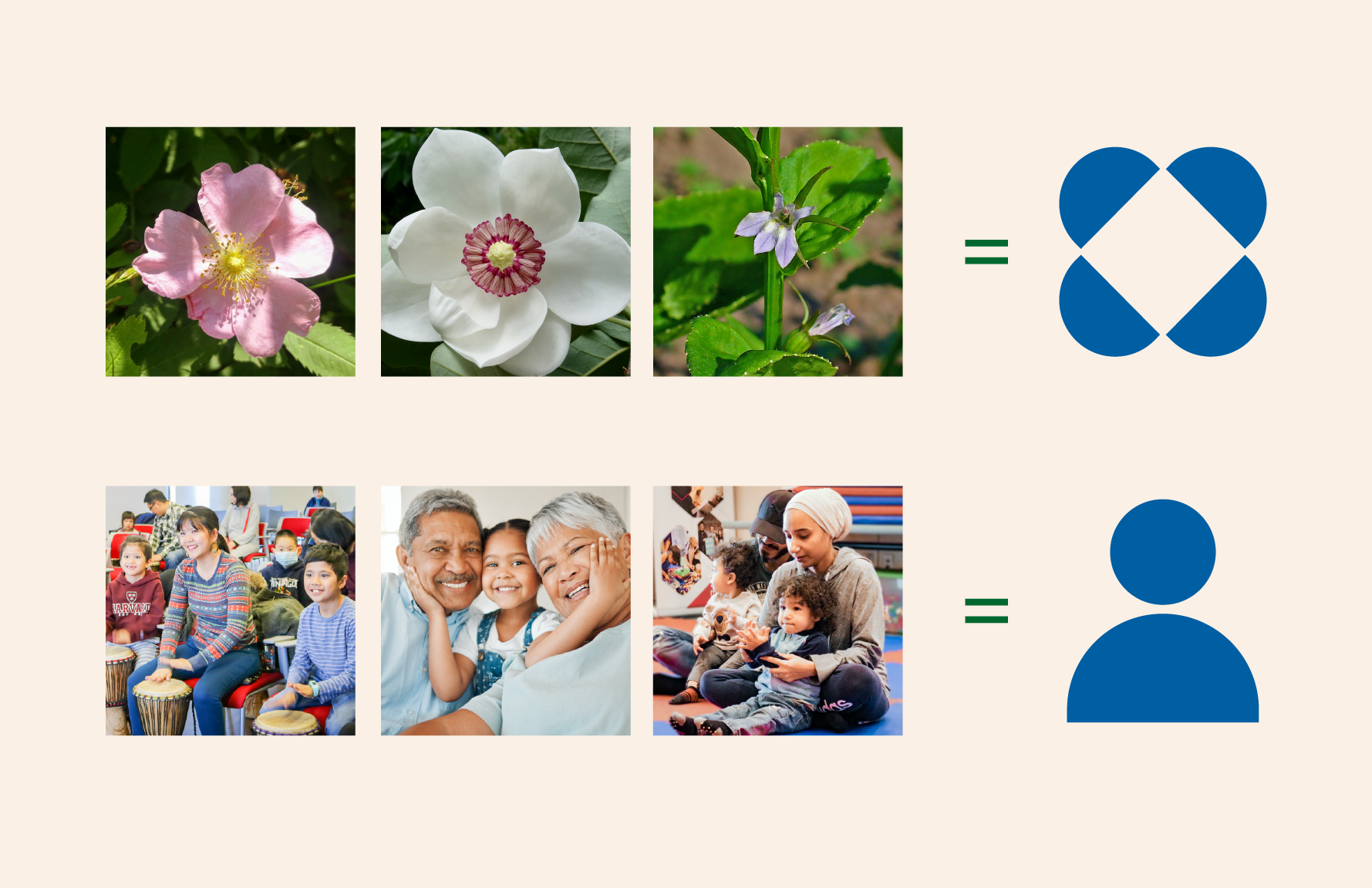 It's crafted from two simple motifs. A flower, and a person. The flower represents the native flora that grow upon these lands, from magnolias to oak trees, primroses to lilies, as well as sacred medicinal plants such as sweetgrass and tobacco. The person represents our wonderfully diverse community, and our desire to connect with you and help you thrive.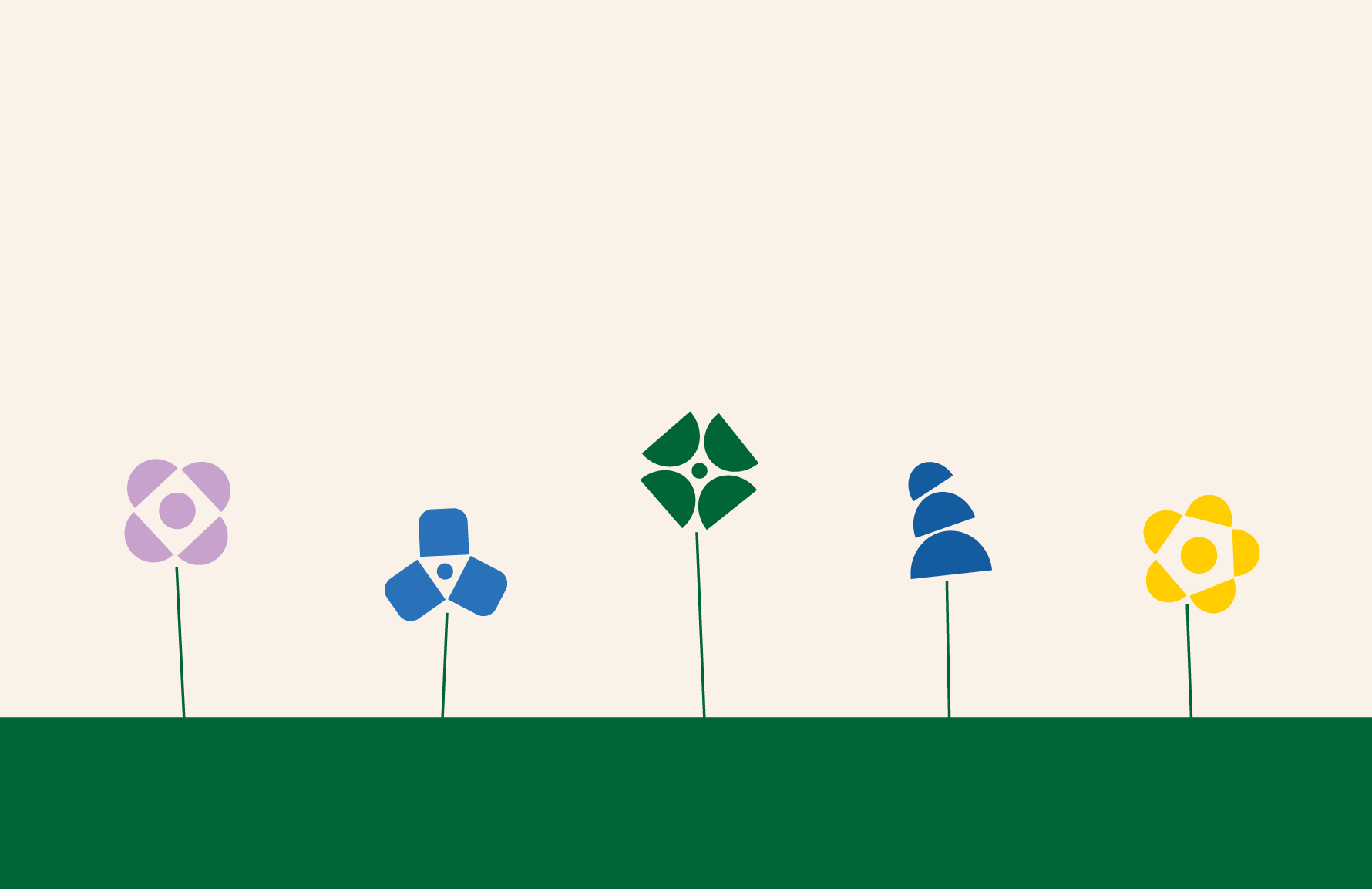 Our Visual Identity
In our new logo, you'll see flower petals that ground the library in nature, with people icons nestled in between, showing our community coming together. Lastly, there's a square in the middle, reminding you that our library is your community hub.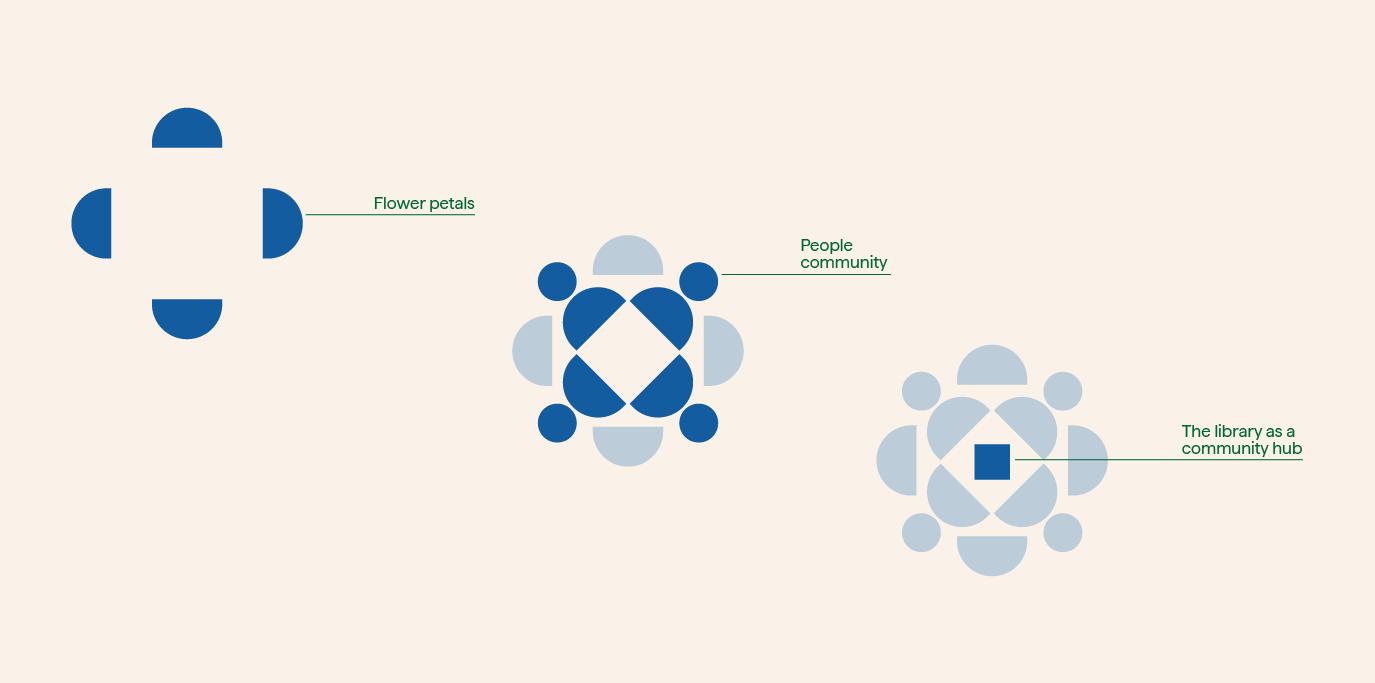 Our New Tagline: Yes, at the library.
We also have a new tagline. It's all about breaking free from preconceived notions about libraries and discovering the incredible offerings of our modern library. We're a treasure trove of resources, curated programs, hands-on experiences, and modern, cozy spaces. When you have questions, we're here to help you find answers.
Yes, at the library.